It's that time of year again! E3 is already here, kicking it off with the EA conference on Saturday. At 7pm it all officially began, with new games, sequels and more. For each of these summaries, I'll cover what games were shown, impressions and a general rating of how 'cringe' the presentations were.
Battlefield 5
Battle Royale mode confirmed. There, it's finally been announced! War stories to have a huge role in the campaign mode, just like BF1. They have also confirmed there will be no premium pass and no loot boxes, which is a nice touch. They then show off a nice new trailer, much better than the last. Looks impressive but still no gameplay, making it hard to pass judgement.
Fifa 19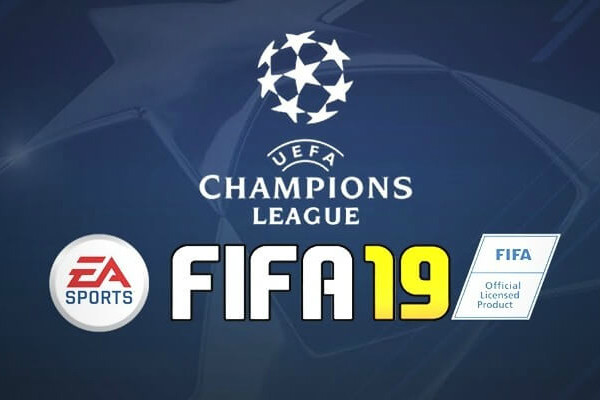 New trailer shown for Fifa 19, including a brand new, fully fleshed out champions league mode. They also announced that a free trial of Fifa 18 is now available, so anyone who hasn't already got stuck in can give it a go. In all honesty, more of the same, looks a little slicker, potentially even better with the new mode.
Origin Access Premiere
New service being provided which will look a lot like PSNow and Xbox Game Pass. There will be a selection of over 100 games to pick from, including Madden NFL which will come back to PC for the first time in 10 years! It comes out later this year. Will contain both EA games and stuff from other publishers. It's cost about £15 a month or £100 annually. This is based off figures released in dollars.
New Star Wars Title… 'Jedi: Fallen Order'


A small chat with Respawn in the crowd gave a few hints at a new game in development. This would focus entirely between the 3rd and 4th movies. A very, very dark point in history, unbeknown to the interviewer who is awkwardly very unfamiliar with Star Wars. The entire interview was a very odd way to reveal a new game. Also, probably the most cringe inducing moment of the whole conference.
Battlefront 2


Oh dear. Here we go. But the chap who comes on stage does a good job. Confirmation that more will be released for the game. New squad modes. New star fighter mode. A new large, multiplayer sandbox experience and… New content set in the Clone Wars era of Star Wars! This will include heroes; General Grievous, Obi-Wan Kenobi, Count Dooku and Anakin Skywalker. Sadly a little too late but still nice to see.
Unravel Two


This looks amazing. An inventive sequel to the first game which see's the introduction of a 2nd character to accompany Yarny. It can be played both solo and co-op. It's gorgeous and inventive, with some interesting puzzles. Gameplay of a level was shown which ran excellent. It's already out on various platforms, going for £15.99 on PS4.
Sea of Solitude

Presented by a very passionate games developer who was just as nervous as the chap for Unravel Two. Gorgeous art design, very colourful, almost Dishonoured style. Perhaps Sea of Thieves. No proper game play shown but it was inspired by the developer's own sad story. Narrative will follow a young woman who is suffering from loneliness and in turn becomes a monster. Her adventures are about how to become human again. Looks like a survival, fantasy adventure. Reminded me a bit of ICO in that regard.
NBA + Madden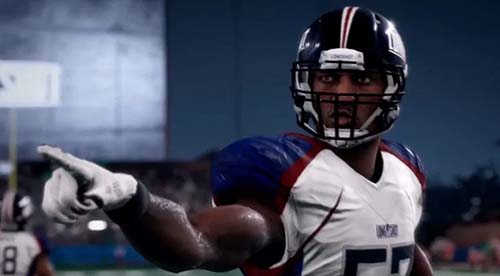 Nothing new here, just new iterations for the next year. New trailers for both in relative quick succession. A very awkward showcase for a Madden competition winner who wore a WWE style belt. Here the conference got even more cringe worthy.
Command & Conquer: Rivals (Mobile)


A truly terrible strategy game which would have done better on PC. A very awkward live demonstration as a few guys played it on their mobile phones. The narrator and presenter was far too excited. Very weird stuff. Saw much better stuff at the Tramshed on Friday by students.
Interlude… Andrew Wilson, CEO
Here, Andrew tried to make amends in a very vague way in regards to loot boxes and paid services. He then went on to talk about the money raised for charity which was nice. Though it did feel shoe-horned in. Perhaps in an attempt to save face given recent questionable practices. Still, it's charity so it's always good to talk about.
ANTHEM


Basically what everyone was waiting for and the presentation was structured like about as poorly as my spice rack. It started off with a panel discussion about the game and their vision. They included tweeted questions to spark conversation. It was then that they finally showed off a little video and gameplay, which should have been at the beginning.
Open world, looks very much like Destiny 2. Characters have armour to choose from: Ranger, Colossus, Interceptor and Storm. You look to jetpack around the map, exploring, completing missions before heading back. Again, very Destiny.
Purchasable cosmetics will not be in loot boxes. No loot boxes at all. No game play advantage items to buy. There is a promise and hint of DLC, with the game being accessible for Solo and Co-Op play online. The whole thing looks good but nothing new. It's all very similar. Music and even the voice actor during the showcase gave off very strong Iron Man vibes. Even the ending music! In general, EA's take on Destiny which shows nothing new or indeed any non-scripted game play.
So in all, a pretty poor conference for the big games, though nice to see no loot boxes. I think the EA conference worked best for games from more modest backgrounds such as Unravel Two and Sea of Solitude. Out of 10, the awkwardness of the entire affair ranked at about a 8. But, there's still time to out do the awful Jason Derulo cringe-fest that was E3 2017.
Stay tuned for Day 2 where we'll be looking at Microsoft.